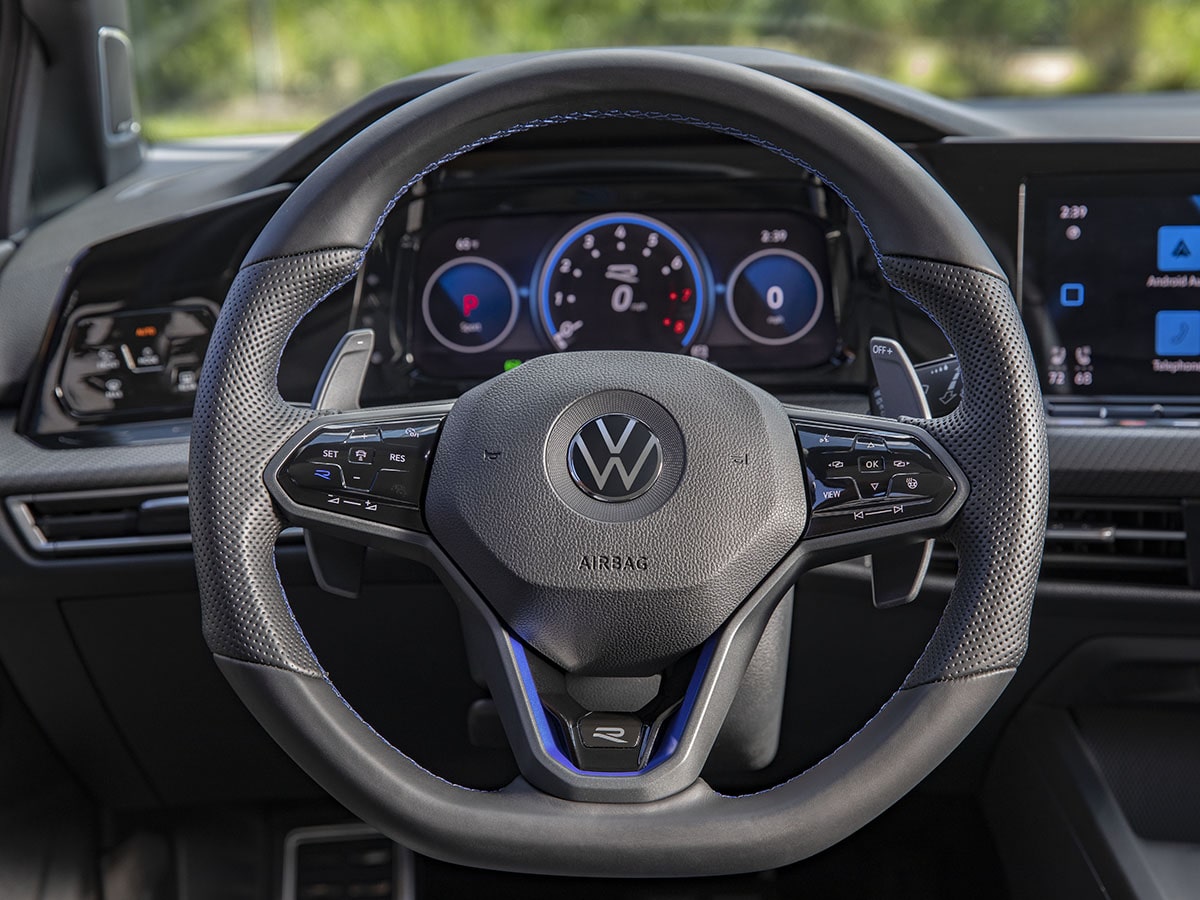 Garnet Volkswagen Explains the Purpose of the Check Engine Light in Your VW
When the check engine light becomes illuminated on your Volkswagen's dashboard, it indicates that the diagnostic system has identified a potential problem. The light is typically yellow or orange and shows the image of an engine. This is not to be confused with your maintenance light, which a service shop typically sets to remind you that routine maintenance is due. Instead, it signals an actual problem, which could be serious.
Unfortunately, there can be many reasons for the light, such as your emissions, fuel, exhaust, or ignition systems. If your light is blinking or flashing, this is a red flag that the issue is severe, and you should bring your vehicle to Garnet Volkswagen as soon as possible. Our certified VW technicians can then retrieve the diagnostic code saved to your system to identify the underlying problem.
Causes of a Check Engine Light Illuminating
As noted above, the check engine light can signify one of many different automotive problems. While it could be as simple as a loose or faulty gas cap, it can also indicate a misfiring engine. In the case of the former, you can simply screw on the gas cap, and if the light disappears within a day or so, you have fixed your problem. In the case of the latter, further driving could cause severe damage to your catalytic converter. This is especially true if your light is blinking, in which case you should pull over immediately and have your vehicle towed to our service department. Other potential causes could include the mass airflow sensor, ignition coils, oxygen sensor, thermostat, spark plugs, fuel injectors, or the emissions purge control valve.
What To Do if Your Volkswagen's Check Engine Light Comes On
The first thing you should do if your check engine light comes on is to check your gas cap. If this does not resolve the issue, schedule an appointment as soon as possible at Garnet Volkswagen for a check engine light diagnosis. Don't put this off, as the underlying cause will not resolve itself on its own. Let us get to the root cause of the problem so that you can avoid costly damage.
Benefits of Check Engine Light Diagnosis Completed by Certified VW Technicians
When you bring your vehicle to Garnet Volkswagen in West Chester, you get the benefits of having experienced service technicians to run the diagnostic check. We employ factory-trained and certified Volkswagen technicians who know how to properly retrieve the code and identify the root cause of the problem quickly and accurately. We are the local experts in the area for Volkswagen vehicles like yours. If the problem involves a failing component, we install genuine OEM parts from the manufacturer specifically designed and produced for your model.
Set Up Your Appointment for a Check Engine Light Diagnosis at Garnet Volkswagen of West Chester
Perhaps your check engine light just came on, or maybe it has been illuminated for a few weeks. Either way, don't put off having the cause of the light investigated by our service technicians so that we can resolve the underlying problem promptly and appropriately. You can set up your appointment using our online service scheduling tool or by calling our service department and speaking with our knowledgeable representatives. While we diagnose the problem, you can enjoy our complimentary coffee and beverage bar and free Wi-Fi. We are located in West Chester, Pennsylvania, and serve the surrounding areas of Philadelphia, Chadds Ford, Aston, and Wilmington, Delaware.
Schedule Service
Garnet Volkswagen Service Department Amenities
Free Wi-Fi
Courtesy Loaners
Complimentary Beverage & Coffee Bar
Online Self Check-in
Vending Machines
Certified Technicians
Online Payment
Complimentary Uber / Lyft Services
Comfortable Waiting Area
Saturday Service Hours
Home / Office Pick-up & Delivery
Video Multipoint Review